The Castle Road: Heidelberg, Rothenburg ob der Tauber, and Rabenstein Castle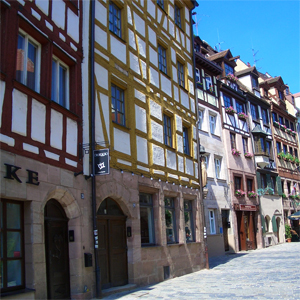 The Castle Road
The Castle Road runs 620 miles from Mannheim, Germany, to Prague, Czech Republic, past delightful scenery from one amazing castle, palace or town to the next. Sights include gems of medieval architecture, romantic towns and even relics of 2,000-year-old Roman watchtowers. Avanti has put together this independent travel package that gives you the highlights of the road between Heidelberg and Nuremberg.
Includes:
1 Night Heidelberg
1 Night
...
About Avanti Destinations

The passion to serve and inspire savvy travelers with innovative and personalized vacations has been the driving force for 31 years at Avanti Destinations. We have the passion for independent travel and want to share it with you! We provide you with authentic travel experiences backed by our expert knowledge. You go where you want. When you want. With the flexibility to savor special moments along the way. Your vacation is uniquely yours. That's Avanti!
Our record of success at Avanti
...