2019 Macy*s Day Parade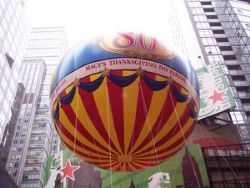 2019 Macy*s Day Parade
November 27 - November 29, 2019
The annual classic Thanksgiving Day Parade!
Land Features:
Two nights at the Hilton Garden Inn New York/West 35th Street
Stay Warm Breakfast on Thanksgiving - Enjoy the sights and sounds of the Macy*s Thanksgiving Day Parade on 6th Avenue - with the convenience and comfort of an indoor facility
(Note: you cannot view the parade from
...

Sports Empire is your ultimate authority in delivering sports and special event packages. Offering a lineup of the biggest and most exciting sporting events throughout North America –combined with a proven history of delivering the most complete and hassle free packages – Sports Empire offers the professional travel community the best value for customized sports and special event packages.
Our reputation has been built on over thirty years of consistently delivering
...